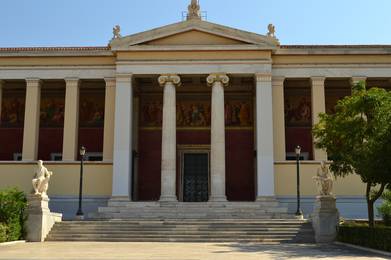 The conference will be held in the "main" building of the University of Athens, which is located at the centre of the city (30 Panepistimiou St.).
The University was officially founded in 1837 as the first University of Greece. Nowadays, this building houses only the Rectorate, the Senate, the University Council and certain administrative offices as the various schools have been relocated to different parts of the city. It also hosts various social and academic events. The National and Kapodistrian University of Athens is one of the largest state institutions of higher education in Greece and has a body of about 125,000 students (undergraduate and postgraduate), around 2,000 members of academic staff and approximately 700 administrative staff.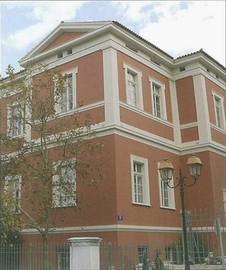 Depending on the number of presentations we may have to use the nearby neoclassical "Kostis Palamas" (or pink) building at the corner of Akadimias St. & Sina St. at the back of the main building.